Eros International is the largest film studio in India. I built and lead the UX and Design teams to expand our product from a simple web app to a feature rich experience that extended to phone, tablet and connected TV devices.
Download the app. Apple | Android
Responsibilities
Strategy, User Experience, User Testing, Visual Design, Design System, Product Marketing, Video Production
Multi-Platform Experience
I owned the design for dozens of products on a variety of platforms. With remote teams and multiple partners working on development simultaneously, it was essential to have a source of truth that applied to mobile, web and connected TV devices.
The design system was a constantly evolving, collaborative workspace for designers, engineers, managers and stakeholders.
Onboarding
We are constantly fine tuning our onboarding experience. Experimentations were made in pricing first vs. sign up first; A/B testing of imagery and value propositions; allowing or restricting users to browse the full catalog; and email retention. A/B testing, focus groups, data analysis, and deploying to sample audiences helped us make better design decisions and improved our communication with users.
Stars
Stars go beyond celebrity in India and are valued more by users than directors or genres. It only made sense to promote them through our service as we had access to behind-the-scenes content that no one else had.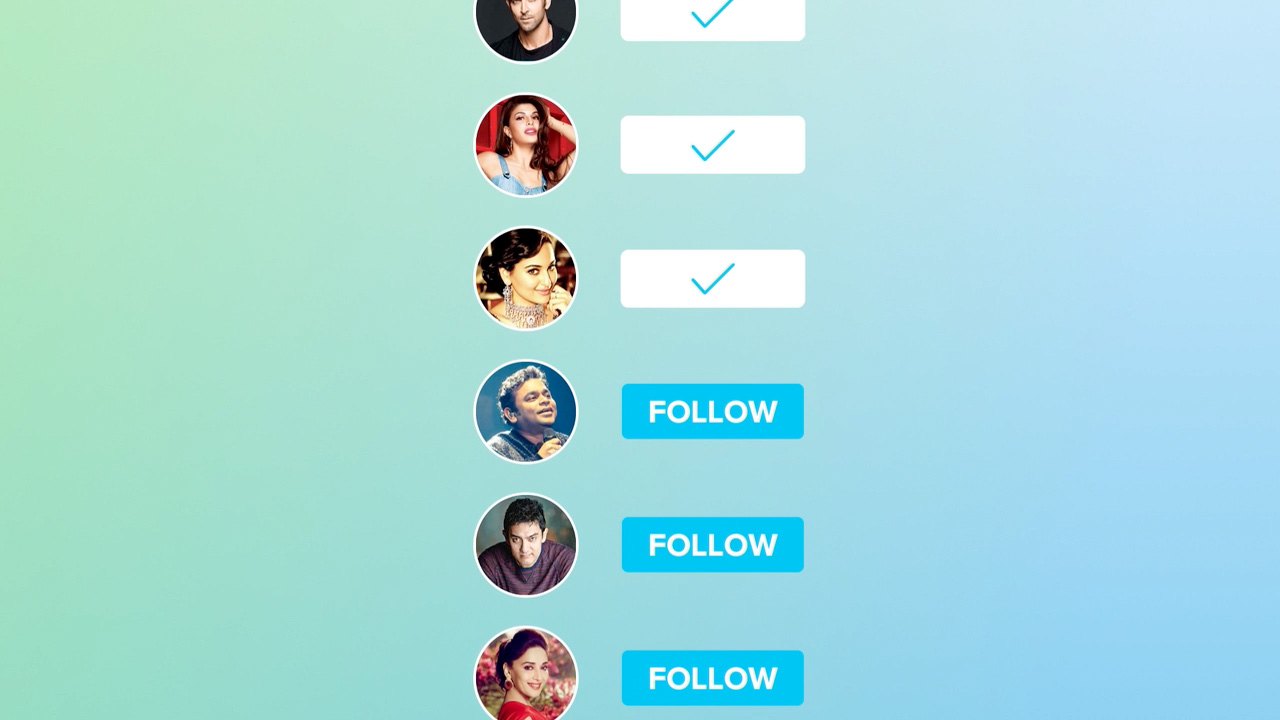 Music
Music is a huge component of Bollywood films. The dance numbers typically double as the music video and the soundtracks are the people's pop music. We conducted exercises with users to learn their listening habits and to help define the appropriate genres.
Title Destination
One thing we learned from research was that there was an opportunity to capitalize on a movie before it's release. We came up with individual Title Destination screens that a user could follow and get updates as soon as there was new artwork, backstage photos, music releases, trailers or other exclusives.
Design
I was hands-on in creating many assets for our products which included custom iconography, video intros for AppleTV, iOS stickers, print advertising, and other promotional materials.